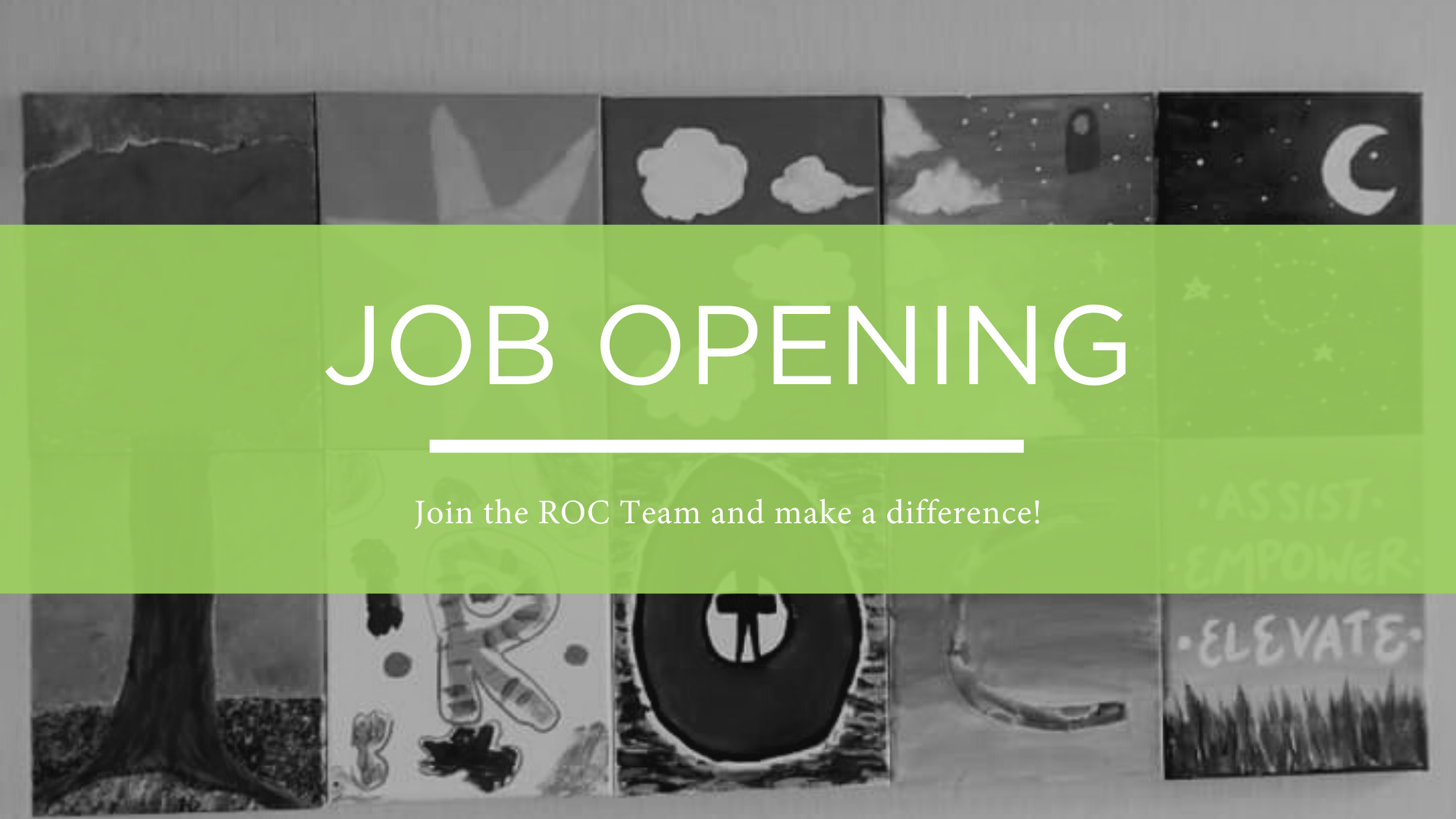 The ROC Seeks Office Manager and Development Assistant
Organization Name: Rural Outreach Center (ROC) http://theroc.co
Organization Description: Social/Community Outreach
Job Title: Office manager and development assistant
Hours: Full-time
Salary: Based on qualifications and level of experience
Location: East Aurora – this is not a remote position
About the Rural Outreach Center:
Mission & Goals: Our mission is to assist, empower, and elevate the impoverished rural populations in Southern Erie County and the surrounding areas. We serve with compassion, empathy, and respect for all people. For children, our goal is to break the cycle of multi-generational poverty by providing counseling, play therapy, educational opportunities, and programs.
Job Description Overview: This position will fulfill two primary responsibilities within the organization: office management and development assistant. This opportunity is a full-time, in-house position, not available for remote access.
Office management: Developing and managing every aspect of ROC's front office and physical sites and assisting with documentation.
Development Assistant: Assist with ongoing revenue generation and reporting, fundraising events, and outreach efforts. Maintain records of grants, including submission and reporting dates and grant spend down. Record and acknowledge all gifts. Assist with grant writing process – researching potential funders, including foundations, businesses, and individuals. Support the capital campaign effort.
Major Responsibilities:
• Implement and maintain procedures and office administrative systems
• Monitor appointment, building use and other calendars
• Ensure that facility supplies are maintained
• Liaison with staff, Participants and suppliers
• Monitoring and maintaining policies
• Ensure that transportation needs are coordinated
• Responsible for conducting the full range of activities required to prepare, submit, and manage grant proposals to foundation and corporate sources
• Perform prospect research on foundations and corporations to evaluate prospects for corporate and foundation grants
• Work with finance to gather information necessary to report to corporate/foundation funders on current grant programs
• Comply with all grant reporting as required by foundation/corporate donors.
• Provide stewardship to current donors, including work with development and communications teams to provide regular written updates (newsletters, online media etc) to supporters, and prospects, and the entire community
• Support and prepare for onsite tours for supporters (foundation officers, foundation trustees, corporate officers and community members)
• Maintain current records in database, including grant tracking and reporting
• Track statistics relevant to development and provide department with written materials necessary for donor
• Assist with office staffing
• Assist with other projects as requested
Knowledge and Skills:
• Strong software skills, including Office suite
• Strong communication skills
• Attention to detail
• Ability to meet deadlines
• Knowledge of fundraising information sources
• Knowledge and familiarity with research techniques for fundraising prospect research
• Strong contributor in team environment
Qualifications:
• Minimum educational requirements – associate degree
• Two years' experience at a nonprofit organization
• Experience with Donor Perfect software and reporting
• Experience working in deadline-driven environments
• Able to work well in a team environment, handle multiple assignments and meet deadlines
• Able to monitor and meet income goals
• Ability to engage with the entire ROC community, while treating everyone with kindness and compassion
To apply: Please send cover letter and resume, with references listed, to Frank Cerny at [email protected]