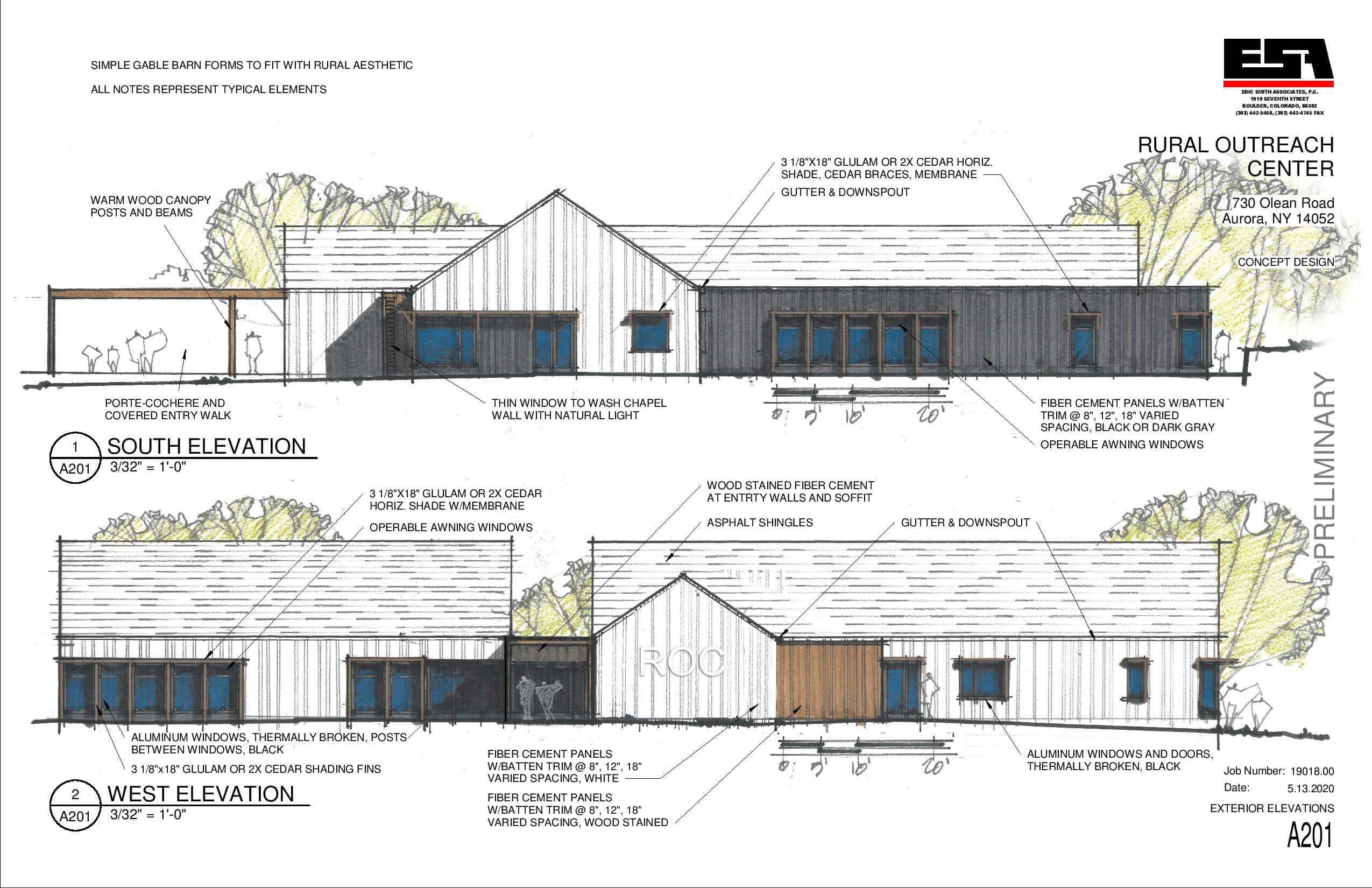 A Campaign to End Rural Poverty
Reaching Out
The poorest families, the most desperate, are often the least visible.
Currently, ROC is located in a small, repurposed FEMA office trailer, which due to COVID-19 is too small to safely comply with guidelines. In 2017 ROC's total home/office sessions totaled 722. Total home/office sessions increased to 2881 in 2019, an exponential increase of 300% over 24 months. The current site is an inadequate resource for the expanding geographical reach and the dramatic increase in the need for services. Now a new centralized facility is not only needed but critical to the success of this innovative model of care. Without this centralization it is virtually impossible to bring together staff, partners and committed volunteers to address the complex problems associated with rural poverty.
A 9,300 ft2 multi-use and counseling center, the focus of this campaign, will be built first to meet our most urgent needs. This building will include offices, a large, open, dividable area for children's programming including play therapy, larger community gathering spaces, and small group sessions. A chapel will provide a space for spiritual comfort. Friends and neighbors will have rental opportunities and access to the building for worship, private parties, and other community events. ROC Central will be a community asset, designed to be a welcoming place for all.
Please give to the Reaching Out Campaign and help those living in rural poverty to heal from trauma and move towards self-sufficiency.