U ROC
U ROC is the umbrella program for all adult-focused programs and services at the ROC. The ROC provides opportunities for Participants to receive counseling and care coordination, learn financial literacy skills, participate in workforce development opportunities, attend support groups, and gain the tools, skills, and confidence they need to move themselves and their families toward self-sufficiency.
Our two-generational approach to addressing rural poverty means we believe in empowering adults to identify ways they can make an immediate impact and how they can make changes that will benefit the whole family.
Adult-Focused Programming
U ROC
Kids ROC
Kids ROC is the whole of all programs offered to children from birth to age 18 here at the ROC. The ROC believes in a two-generation approach to solving rural poverty. This includes offering play therapy services, enrichment and learning opportunities, and a place where kids feel they belong. We empower children to see that they have control over their own lives and that they are capable of achieving great things.
One of the key Kids ROC programs is ROC Squad, which provides youth ages 6-18 with access to academic and mentorship support based on individual needs.
Child-Focused Programming

Community Programs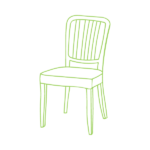 New Paths is a furniture and appliance redistribution center at the ROC. This program provides clean, usable appliances and furniture to individuals in need who reside in Western New York (WNY) rural communities. Program participants can volunteer at New Paths to enhance their work experience. Over 300 families have been assisted to date.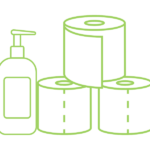 Sarah's Pantry
Sarah's Pantry is a non-food item pantry that provides personal care and hygiene products, paper products, cleaning supplies, and other items that SNAP and other benefits do not cover.  Sarah's Pantry is available to engaged ROC Participants and community members in need.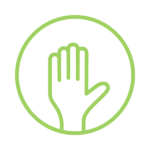 The ROC offers several community support groups that are open to all members of our community who may benefit.  Currently, our offerings include the Mom Connection, a support group for moms and moms-to-be, an Open AA Meeting for Women, and Healing Families, a peer family support group for families
with loved ones dealing with substance use.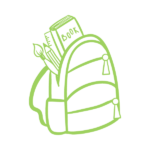 Backpacks & Supplies
Each year, the ROC provides more than 150 rural children with new school supplies and backpacks to ensure they start the school year off with everything they need to succeed.  We also provide back-to-school haircuts and school photos for free.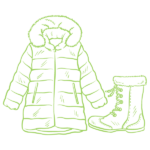 Winter Prep
Each fall, the ROC provides over 200 rural children with new winter coats and boots.  The Winter Prep Program ensures that children stay warm and safe – plus gives children living in poverty the opportunity to have new winter clothing like many of their peers.