New Paths Household Goods Redistribution Center
New Paths is a furniture and appliance redistribution center at the ROC. This program provides clean, usable appliances and furniture to individuals in need who reside in Western New York (WNY) rural communities. Program participants can volunteer at New Paths to enhance their work experience. Over 300 families have been assisted to date.
Due to limited storage space, we are currently only accepting large appliances & some mattresses.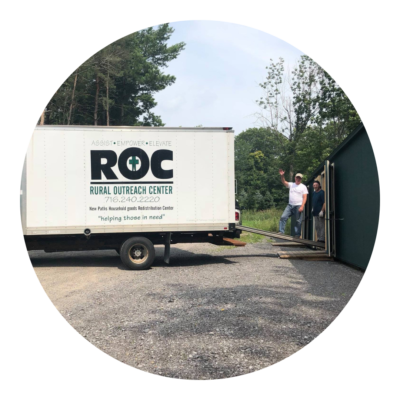 Purchasing from New Paths
New Paths is open from 9-10 on Saturdays. It is located at 730 Olean Road, East Aurora. To purchase an item, come at that time or call 716-777-4007 to set up an appointment. Most items are $20, and most appliances are $40.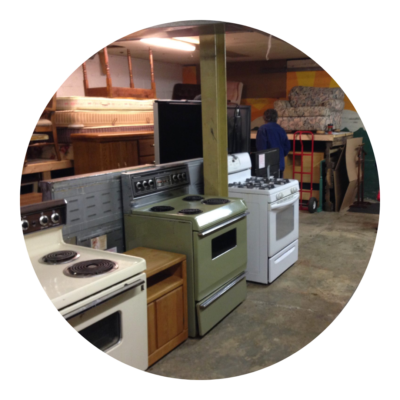 Donating to New Paths
If you would like to donate furniture, please call 716-777-4007 to see if it is an item we can use and if we currently have space to store the item. Items must be working and in good condition. No wear, no tear, no animal hair! We are not able to accept any item in need of repair or cleaning. We do not accept any electronics, entertainment centers, dining room sets, building material, or built in appliances.