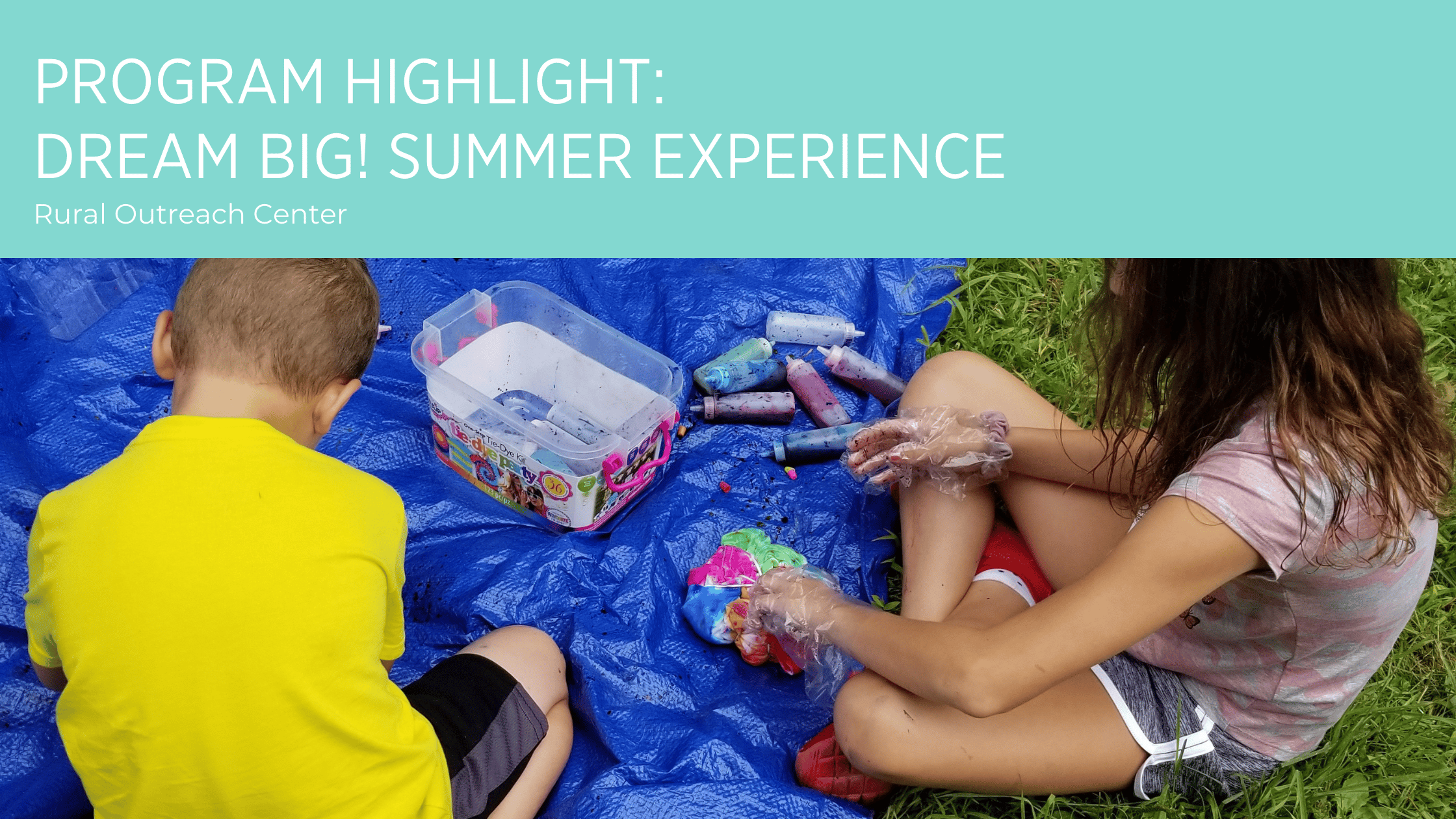 Program Highlight: Dream Big! Summer Experience
"My favorite part of summer is getting to play with all the other kids!" – Jessica*
Jessica is one of thirty ROC kids who spent last summer participating in the Dream Big! summer Experience. For five weeks, Jessica and her friends enjoyed making things, conducting science experiments, navigating relay races and obstacle courses, and they even made their own movies. They forged friendships that have lasted long beyond the end of summer and their self-confidence continues to skyrocket.
Jessica is also one of the many ROC kids who deal with the everyday effects of poverty. For Jessica and her new friends, summer programs were out of reach due to family finances and because they – like many children dealing with trauma – have needs that were beyond what most traditional programs could handle. Dream Big! has grown into an amazing experience for the kids who attend. Together, they get to play and learn in a safe environment – an environment that celebrates them for the unique individuals they are. The ROC's social workers are on hand the entire time, ready to provide the support kids need to succeed.
Dream Big! started in response to COVID-19 closing schools in 2020 to address the academic and social aspects of school that kids were missing. The program quickly grew into something so much more. By the end of summer, it was clear that our kids had created a community where they supported each other. In fact, when one kid started having a tough time one day, his friend waved off the counselors coming to help. "I can do it! I'll help ground him!"
Between games and crafts and other adventures, Dream Big! gives ROC kids a chance to just be kids. They can set aside the worries they carry and the traumas they face – and they know that if those traumas sneak through, they won't be judged by their peers.
The kids create bonds with the Dream Big! staff as well. Jessica's second favorite part of Dream Big! is that she gets to see Nichole, our Program Director, every day. The bond Jessica and Nichole forged the first summer of Dream Big! has only grown stronger since and Jessica knows that she has an adult she can trust no matter what.
Perhaps the best part of Dream Big! is that it is constantly evolving.  Each summer, a new group of kids gets the chance to create the summer of their dreams.  For one kid, it means making new friends which helps the return to school in the fall a little less scary.  For another kid, it means the chance to show off their soccer skills during afternoon games.  For yet another kid, it means discovering a hidden talent and passion for art. For all our kids, Dream Big! is an opportunity to dream of who they could be and to celebrate who they already are.   
To support Dream Big!, check out our Amazon wishlist.