Groundbreaking Ceremony at the ROC – The Scott R. Bieler Foundation Rural Outreach Center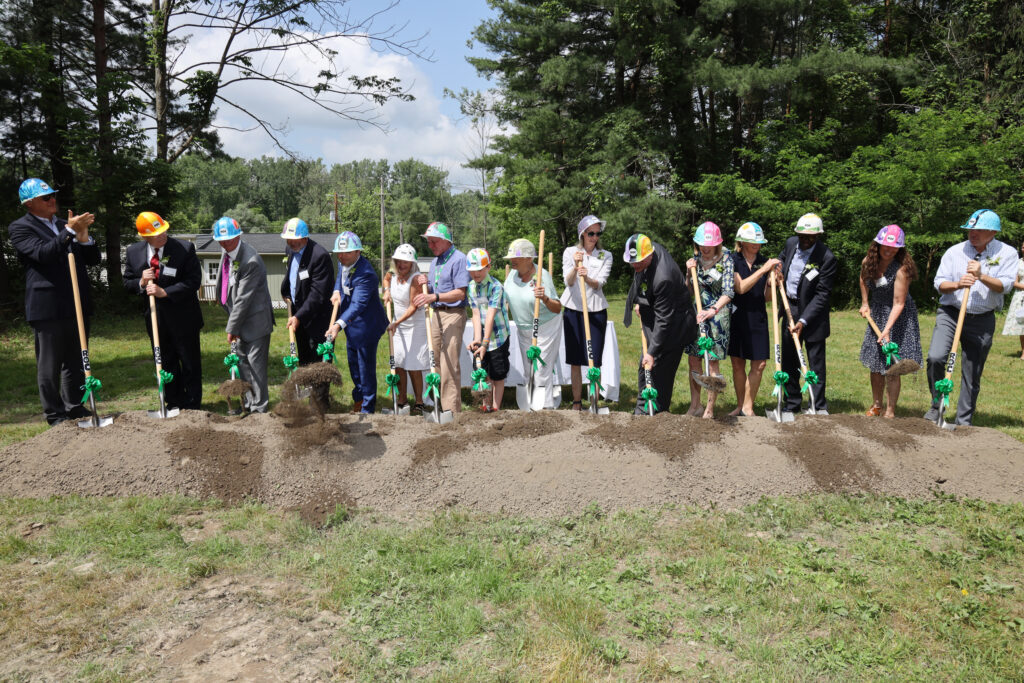 Today, the ROC was thrilled to invite many of our supporters and donors to celebrate as we broke ground on our new building. The Scott R. Bieler Foundation Rural Outreach Center will be a place of hope and healing for those served by the ROC. We are so thankful for the amazing support that the community has shown us and we look forward to what the future holds.
Thank you to all who came today, and to all who have given their time, resources, and dedication to the ROC. A special thank you to our groundbreakers and speakers, including Honorary Reaching Out Campaign Chairs Steve and Sarah Tasker, Legislator Joseph Lorigo, Town of Aurora Supervisor James Bach, Reaching Out Campaign Chair Christye Peterson, Karen Howard representing Patrick Gallivan, Pathways Christian Fellowship Church member Jim Oubre, ROC Board of Directors Chair Tim Lafferty, Scott Bieler from West Herr Auto Group and Kathy Lasher from the Scott Bieler Foundation, Elizabeth Gurney from KeyBank, Lawrence Cook II from The John R. Oishei Foundation, and Shelley Drake from M&T Bank and the M&T Charitable Foundation. Scott Levin \ joined as master of ceremonies. Thank you also to The Western New York Foundation, Children's Guild Foundation, the Maria Love Foundation, and Moog Inc.