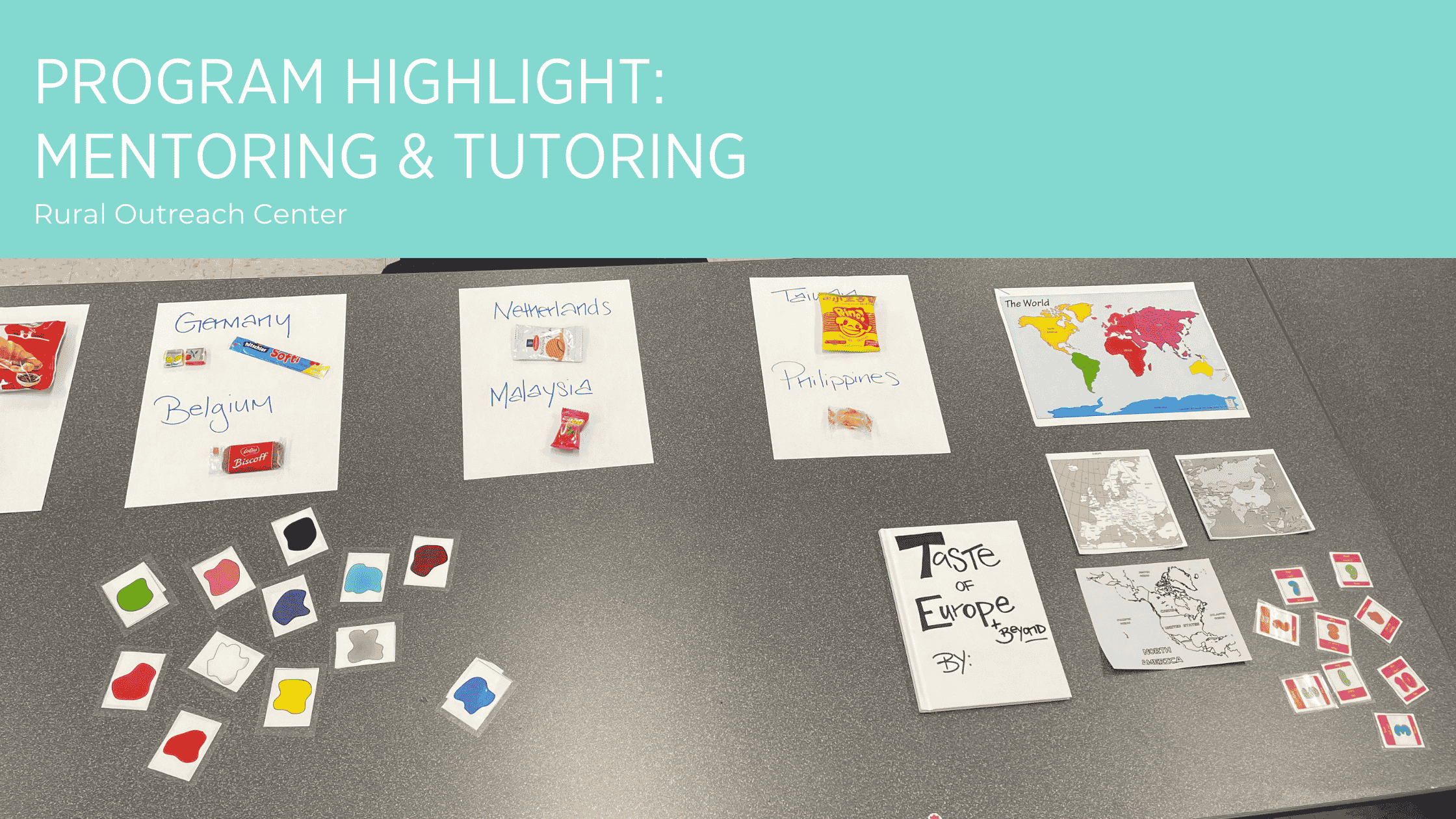 Program Highlight: Mentoring & Tutoring
"Why do I like volunteering and tutoring at the ROC? I love tutoring because it allows me to assist and empower young children and their learning abilities! I also really enjoy being a cheerleader and supporter for these kids and by being a tutor I get to celebrate accomplishments and milestones with these kids and watch them grow academically and socially."
Peek through the door to the Kiwanis Room at the ROC any given afternoon, and you'll see a lot of fun happening. From robot STEM kits to slime-making and painting to songs about the multiplication tables, there's never a dull moment during ROC Squad mentoring and tutoring sessions!
Mentoring has a long history of making a true difference in a child's life. It improves their interpersonal skills, leads to better school attendance and participation, and helps kids make healthier choices (Youth.gov). More than that, though – it gives kids a chance to build meaningful relationships with an adult who truly wants to see them flourish.
ROC Squad mentors and tutors work one-on-one with kids who receive counseling and play therapy services at the ROC. The mentoring pairs typically meet once a week or once every other week, depending on schedules. The sessions are tailored specifically to what the kids express as things they are interested in. What's more, the mentors are paired with their mentees based on how they can help the kids reach their goals. For a young boy interested in mechanical engineering, we were able to find a mentor who is a mechanical engineer and thrilled at being able to share his passion. For a girl navigating middle school, a mentor who acts more like a big sister has been the perfect match.
"What I love about mentoring is being that big sister for my youth, a shoulder for them to lean on when needed, and a friend to listen. I enjoy being able to watch my youth grow into amazing young adults for their bright future ahead."
Combining mentoring and tutoring has been a great fit for several ROC kids who need to feel safe and supported while they are learning. Cries of "It's too hard" and "I don't get this" have been replaced with excited shouts – "Hey! This isn't even hard anymore". Kids are leaving their sessions feeling proud of themselves and confident in their abilities.
It's been rewarding to see the impact on our mentors and tutors as well. Just like their mentees are learning and growing, so too are the mentors. They get to see each week what even just an hour can do for a child. More than a few mentors have also been taught the art of making slime – an important skill here at the ROC!
"I like mentoring at the ROC because I get to work with youth participants and create a bond with them. Additionally, I believe it's a positive experience for the youth participants and myself."