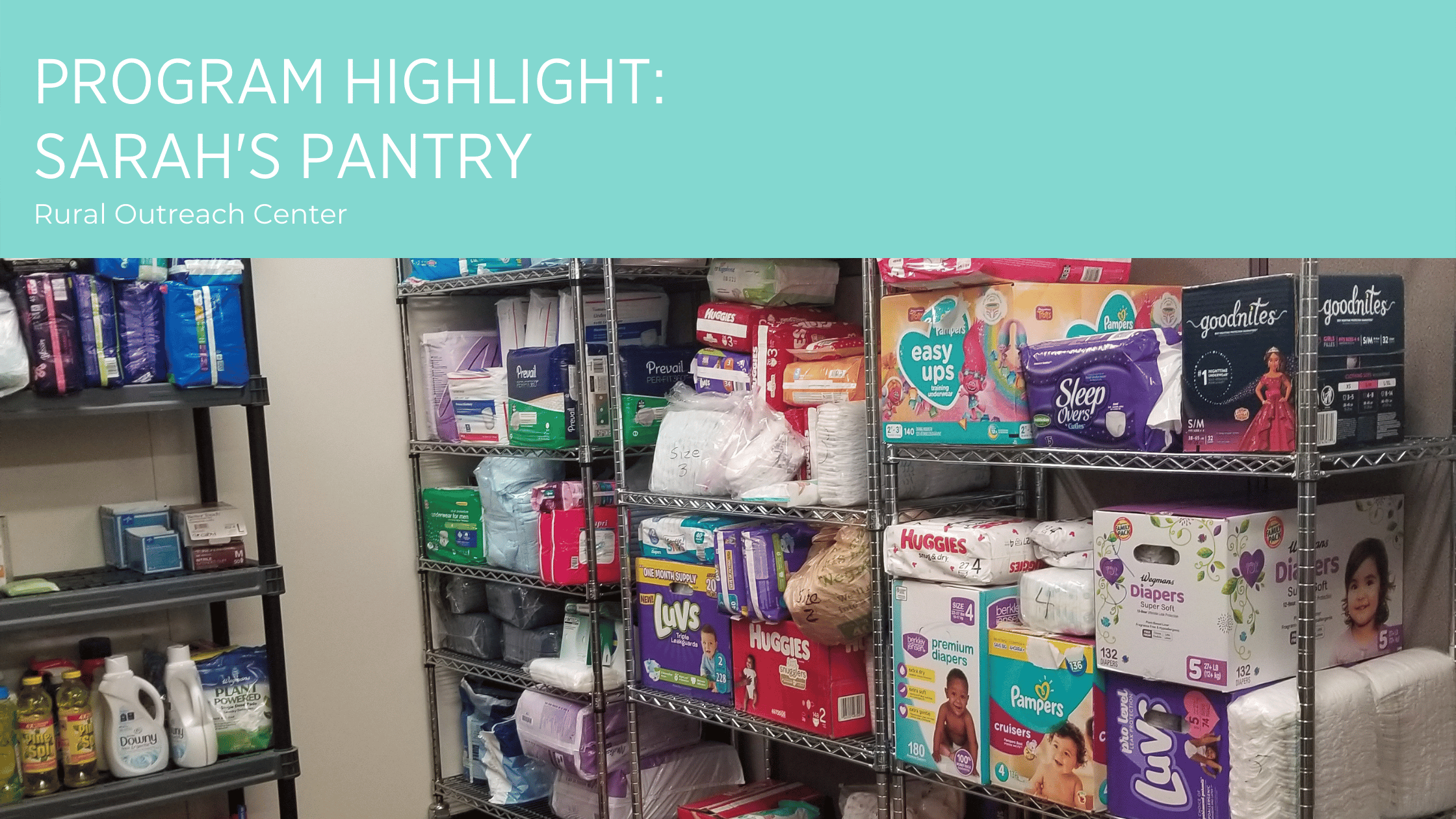 Program Highlight: Sarah's Pantry
Sarah's Pantry is a non-food item pantry that provides items not covered by SNAP (Supplemental Nutrition Assistance Program) – such as shampoo, laundry detergent, and toilet paper. It is run by a group of dedicated volunteers from Pathways Christian Fellowship.
The concept of Sarah's Pantry grew out of a Pathways' Women's retreat in 2008. It started with a collection of baby needs, children's books, school supplies, and other items. Today, it continues to respond to the needs of our community. The pantry provides many families with the support they need to become self-sufficient. In addition to the standard offerings, the pantry provides emergency and jumpstart packs for families in extreme crisis.
Sarah's Pantry is a true asset to the ROC community. The stress of not being able to afford enough toilet paper to get through the week is unimaginable to many of us. To many families in our community, though, it is an all-too-real situation. Having this resource at the ROC means that families do not have to worry about the basics – a relief that allows them to focus on healing and reaching their goals.
We cannot talk about Sarah's Pantry without mentioning Sarah herself. The pantry was named in memory of Sarah Oubre, a vibrant member of the East Aurora community. As her family shares, "Sarah loved the hard to love". She was able to see people for who they were, a truly wonderful attribute that made her a true friend to her community. It is an honor for the ROC to be able to carry on her love of others in the form of Sarah's Pantry.
The dedicated volunteers from Pathways Christian Fellowship Women's Ministry continue to organize, clean, and supplement Sarah's Pantry, providing hope and support for rural families. This selfless group of dedicated volunteers includes Nancy Cerny, Lynn Carlson, Kay Manchester, Julie Hoth, Judy Oubre, Judy Pangborn, Laureen Birdd, Debbie Brind'Amour, Karen Merriman, and Jane Vosseller. This ministry is truly faith in action and a beautiful example of loving thy neighbor.