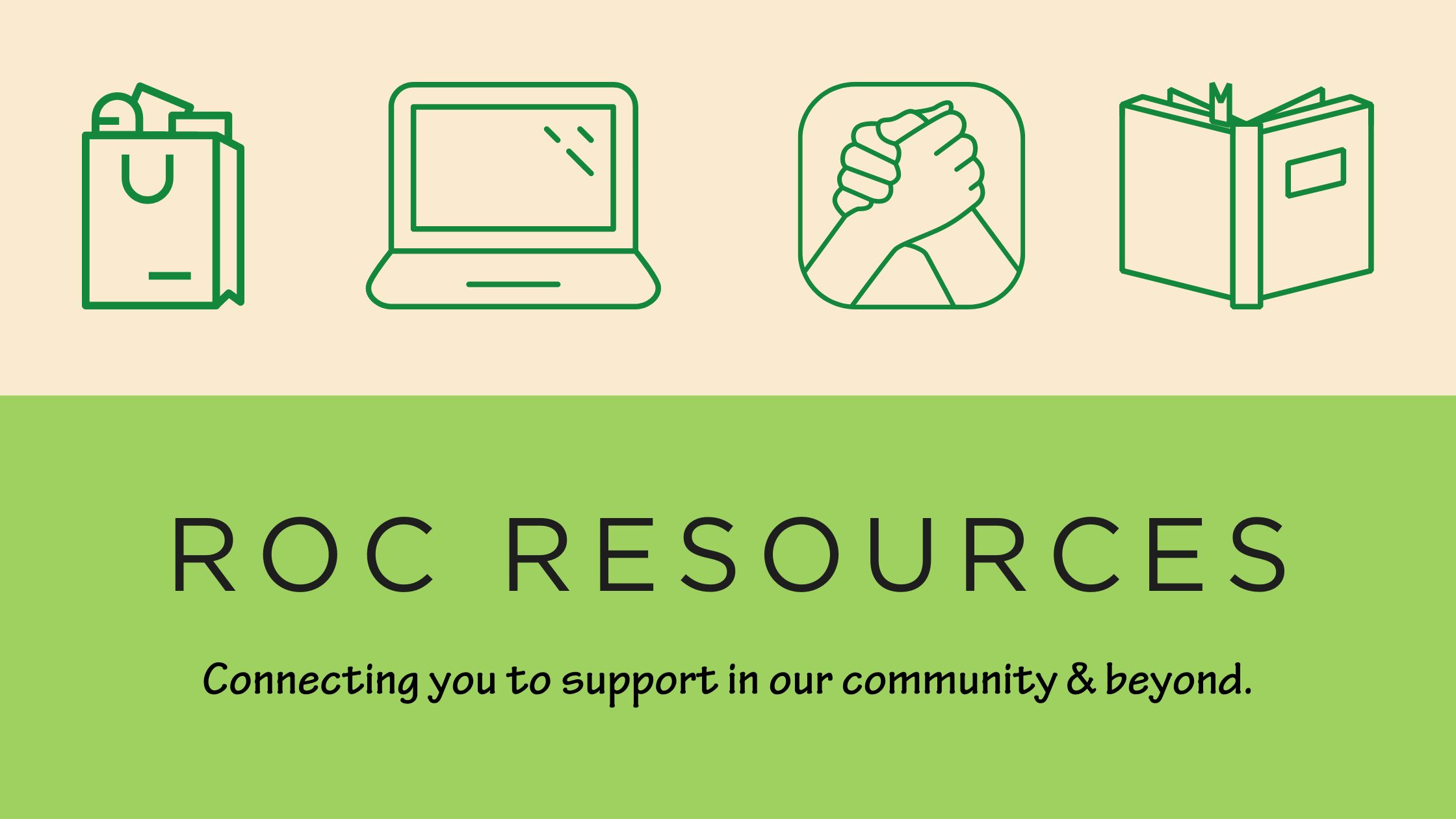 ROC Resources: Renting Information
Welcome to ROC Resources!  The ROC is committed to providing support to our community through sharing local resources and opportunities.
Stay up-to-date on rental information and discover other resources for renters below:
1. New York State COVID & Renting Resources
This helpful resource page has information on changes in the eviction process and rental relief process due to COVID-19.  Find out more information about the eviction moratorium here.
2. Rental Checklist
Are you looking to find a new place to rent?  New York State offers a handy checklist on important things to consider when finding a new apartment.  You can find the checklist here.
3. New York Real Estate Law Blog
This fantastic blog shares information on real estate laws.  Did you know that in the state of New York, landlords may not ask for a security deposit that is more than one month's rent?  Learn more about security deposits, application fees, and more in this blog post.
4. Affordable Housing Online
Search for affordable housing options in your area and connect to resources through this easy-to-use website.  Click here to start searching.
5. Neighborhood Legal Services
Visit this link if you are in need of legal assistance related to housing and/or rentals.  Neighborhood Legal Services has offices that serve Erie, Niagara, Orleans, Genesee, and Wyoming counties.