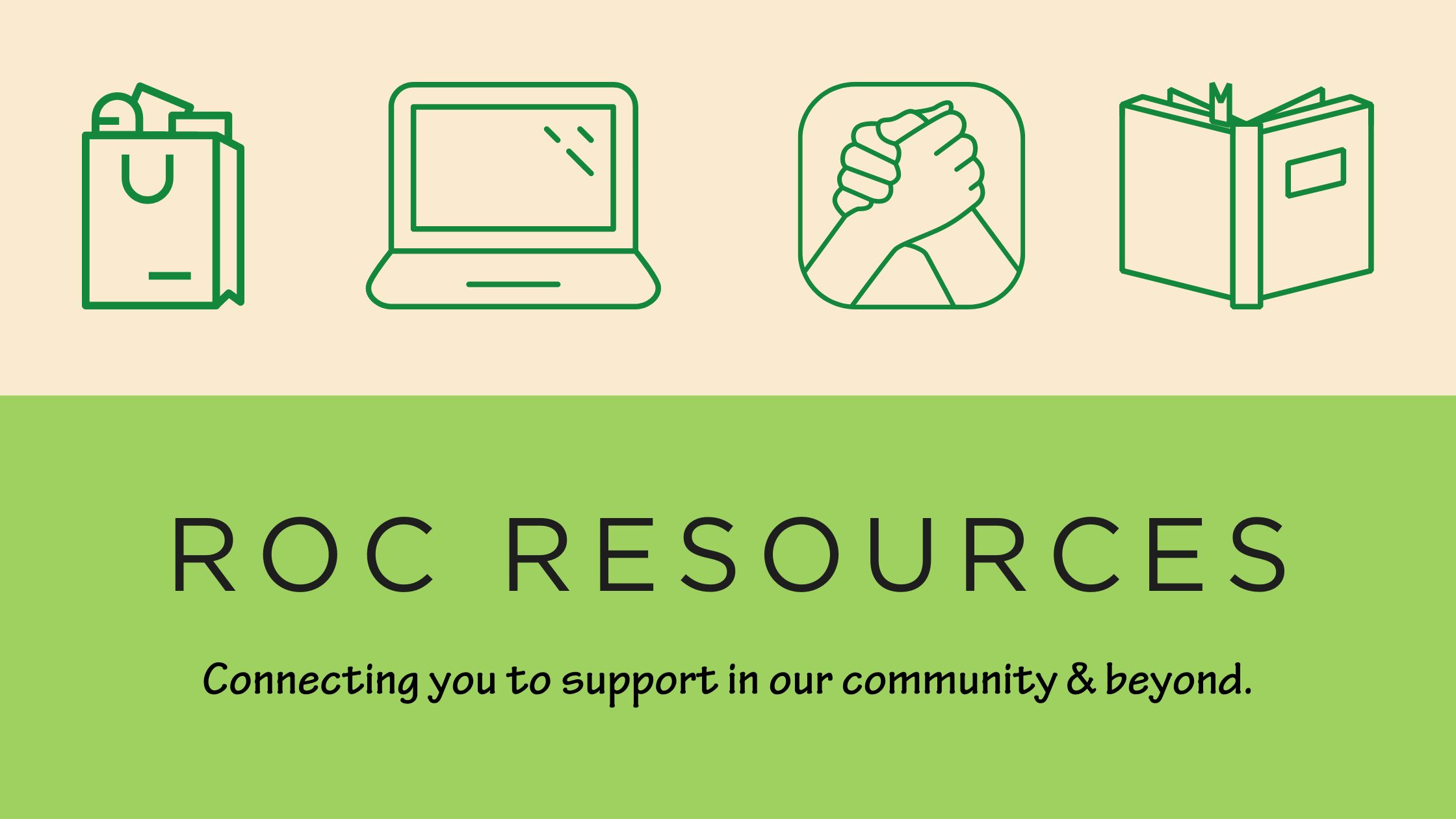 ROC Resources: Taxes
Welcome to ROC Resources! The ROC is committed to providing support to our community through sharing local resources and opportunities.
With tax season in full swing, we are sharing some of the resources we often direct Participants to use. There are lots of great free options to file your taxes online!
1. Free File
You can submit your New York state income taxes for free with Free File from the NYS Department of Taxation and Finance. Get started here.
2. Tax Prep Checklist
Make sure you have everything you need to complete your taxes by going through this helpful checklist by H&R Block, found here.
3. Credit Karma
You can file both your state and federal income taxes for free through Credit Karma online. Check it out here.
4. TurboTax Online
You can also file for free with TurboTax. Using an online service can help make the process a little easier! Try TurboTax here.