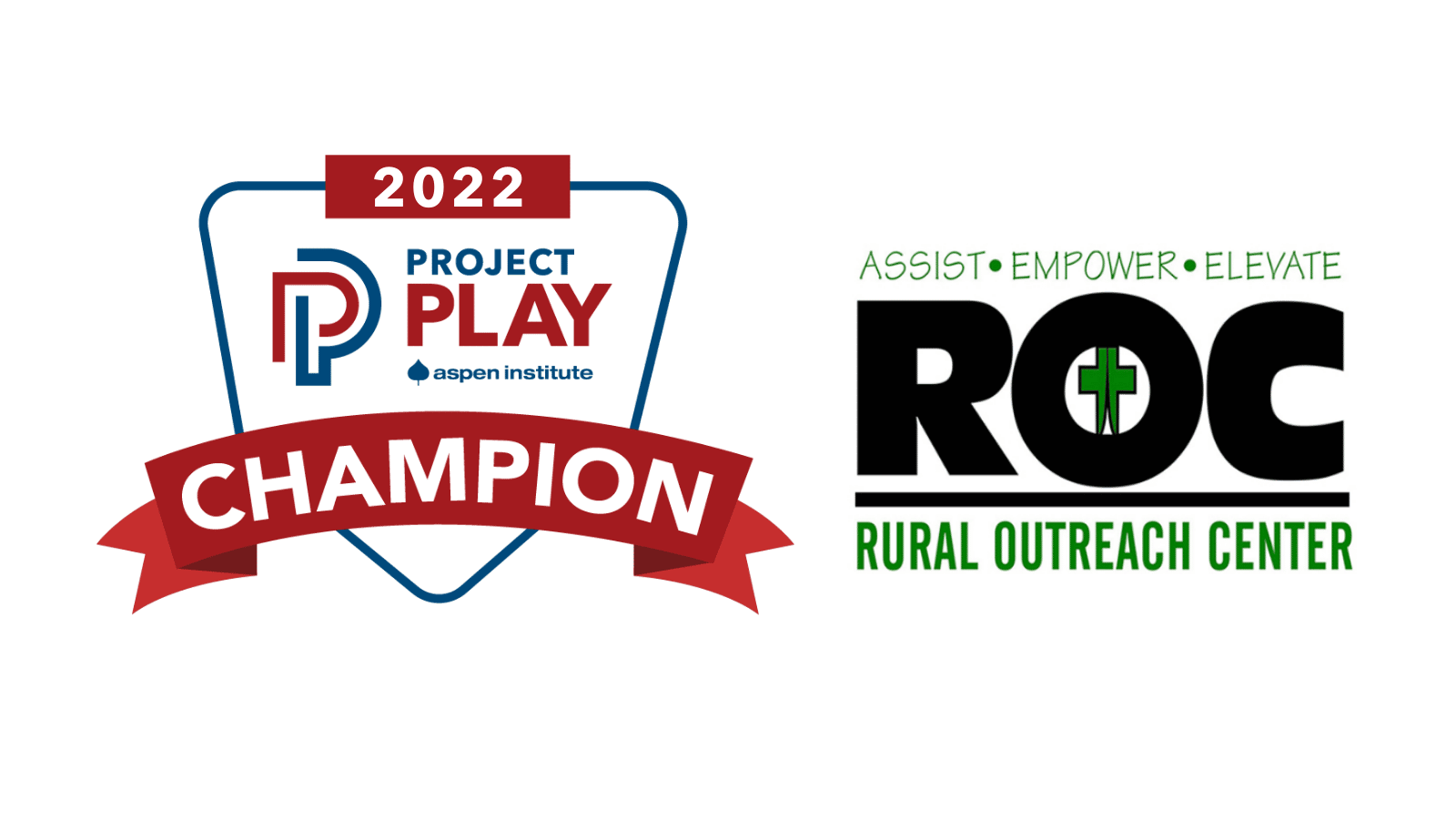 Rural Outreach Center named a Project Play Champion by The Aspen Institute.
The Rural Outreach Center (ROC), a nonprofit organization offering a wide variety of social services throughout the rural areas of southern Western New York, has been named a Project Play Champion by the prestigious Aspen Institute for 2022. 
The ROC is thrilled that their innovative programs for children have been recognized by The Aspen Institute. Project Play, the signature initiative of The Aspen Institute's Sports & Society Program, develops, applies and shares knowledge that builds healthy communities through sports. Project Play is a community of more than 20,000 organizations and leaders building healthy children through sports. Each year, the Project Play Champions program recognizes local and national organizations that are taking new, meaningful and specific actions consistent with the Project Play framework.
"This recognition will help ROC to share its message of the value of play as an intentional therapeutic tool and as an entry to physical movement and sport participation. Adults work out their traumas with words, children through play. Our Kids ROC experience provides a play and learning environment where impoverished rural children can begin to dream about a future that overcomes their poverty and traumas." Dr. Frank Cerny, Executive Director. 
The Rural Outreach Center (ROC) improves the lives of the rural poor in southwestern New York by breaking the cycle of generational poverty. Free play, play therapy and physical literacy form the foundation of the ROC's successful experiences that help children develop academically, socially, emotionally, and physically, while addressing their mental health. A scholarship program provides support for these children to participate in extracurricular activities, including sport, across the region. In partnership with Project Play Western New York, the ROC will continue to expand opportunities for the rural communities of southern Western New York.
Located at 730 Olean Road in East Aurora, the ROC's mission is to assist, empower and elevate the impoverished rural populations in southern Erie County and surrounding areas. The organization's staff and volunteers serve with compassion, empathy, and respect for all people. For children, the ROC's goal is to break the cycle of multi-generational poverty by providing counseling, play therapy, educational opportunities, and programs. For more information on the good work being done every day by the Rural Outreach Center, please call Dr. Frank Cerny (716) 240-2220. You can also follow the organization on Facebook or Instagram for frequent update or visit theroc.co.