Mary first came to the ROC as an anxious, easily agitated 8-year-old. Life felt overwhelming. She was being bullied at school and her parents had just recently divorced. Mary didn't understand why life couldn't be like it was before. Her anxiety only seemed to be getting worse. She didn't want to go to school or see friends. In fact, Mary was shutting herself off from everything around her.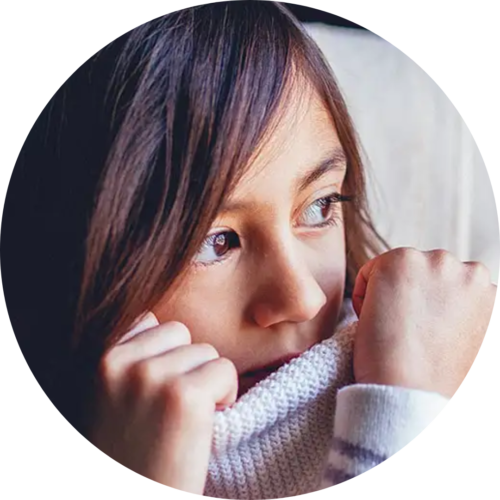 Mary's counselor used play therapy to help Mary through the many changes and anxieties she was experiencing.  Together, they played games and did activities that helped Mary learn how to identify her feelings and the triggers that caused her anxiety to worsen.  She learned important coping skills that helped when her anxiety started to spike.  As Mary learned how to handle her anxiety, she started feeling more confident about new situations.
Mary's parents joined in on some of her sessions, learning ways to help her cope when her anxiety rose and how to work together after their divorce to help Mary adjust to their family's new normal.  Mary's bond with her parents grew much stronger.  It took some time, but Mary is now used to her parents living in different houses and enjoys that she gets dedicated time with each of them.
When Mary grew confident enough to want to join a local soccer team, the ROC was able to cover the cost of registration and equipment through our Kids' Ticket to ROC activities fund.  Mary gained a new group of friends and thrived on the soccer team.
Three years later, Mary is a much happier, more outgoing child.