REACHING OUT
Campaign to build The Scott Bieler Rural Outreach Center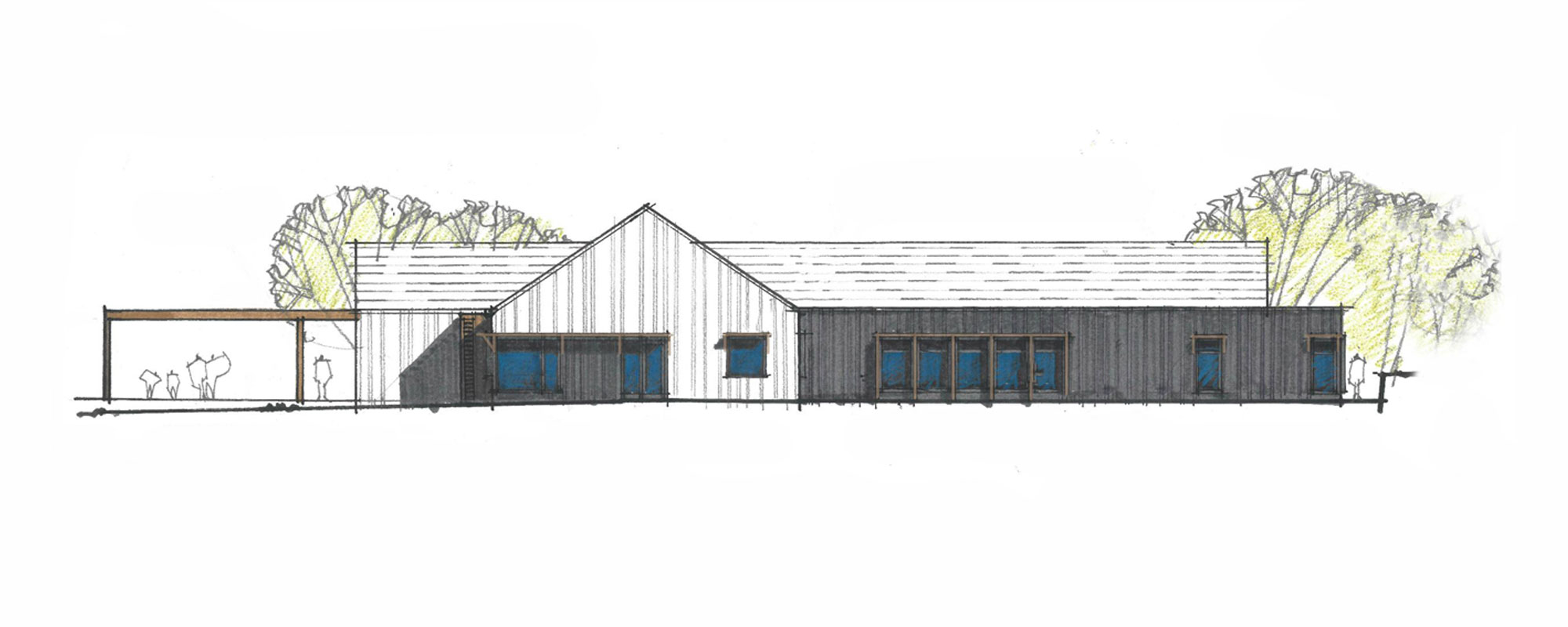 The Need
The Latest Update:
The end of summer, 2022 finds us over 50% through the build of the Scott Bieler Rural Outreach Center. Unexpectedly, our operations were forced to move to a temporary space, located at 300 Gleed Avenue, Suite 235, East Aurora, NY. We find that due to supply shortages and other unforeseen economic challenges affecting all projects in 2022, we continue to raise funds to support this critical need.
The Original Situation
The current space – a small, repurposed FEMA trailer – is not large enough to meet the increasing need for services. In fact, it limits the ability of staff, partners, and the community to address the complex issue of rural poverty.  It is currently in need of major repairs that surpass its value.   The situation is critical.
The Solution
Your support will help build The Scott Bieler Rural Outreach Center bringing together the many services and programs offered by the Rural Outreach Center. This building will include offices, counseling rooms, large, open, dividable areas, for children's programming including play therapy, larger community gathering spaces, and small group sessions. A plaza for outdoor gatherings, a meditation/chapel access to the building for worship, conferences, and other community events. The Scott Bieler Rural Outreach Center will be a community asset, designed to be a place of hope and healing for families living in rural poverty.
The Reaching Out Campaign goal is to raise $6,100,000. We need your help to meet this goal, build the Scott Bieler Rural Outreach Center, and put an end to rural poverty. Your gift to the Reaching Out Campaign will help lift children out of poverty and give them a chance at a normal childhood and a productive fulfilling life.
Foundations
Scott R. Bieler Foundation, Inc.
Ralph C. Wilson, Jr. Foundation
The M&T Charitable Foundation
Peter & Elizabeth Tower Foundation
Pathways Christian Fellowship
Children's Guild Foundation
National Fuel Gas Company Foundation
John R. Oishei Foundation
James H. Cummings Foundation
Paul and Helen Ellis Charitable Trust
Corporations/Organizations
Midwest Air Traffic Control Service, Inc.
Individuals
Estate of Donna Brott & Family
Paul Babbitt & Judith Van Nostrand
Christye Peterson & Peter Grogan