REACHING OUT
Campaign to build The Scott Bieler Family Foundation Rural Outreach Center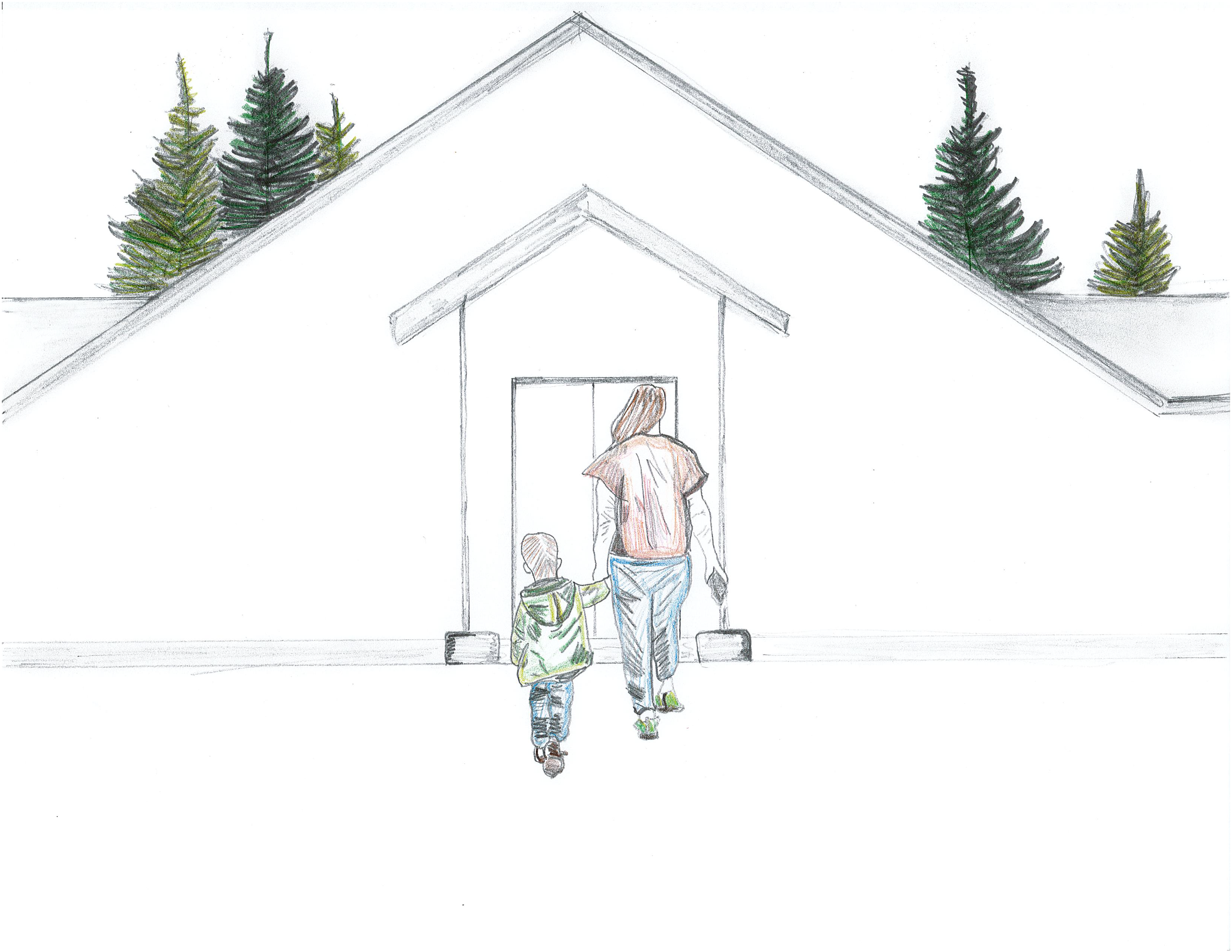 The Vision
The Original Situation
The original space – a small, repurposed FEMA trailer – was not large enough to meet the increasing need for services. In fact, it limited the ability of staff, partners, and the community to address the complex issue of rural poverty.  It was in need of major repairs that surpassed its value.   The situation was critical.
Creating a New Home
The ROC and our amazing community of supporters envisioned a place where people could come together in support of one another – a place where the community felt at home and where true, meaningful transformation could take place.  Over the course of several years and with input from community members, staff, volunteers, Participants, and supporters, the ROC created a vision for our new home: a centralized place for services and support that welcomed all who walked through the doors.  We broke ground in June of 2021, with construction beginning in the fall of that year.  By January of 2023, we moved into the Scott Bieler Family Foundation Rural Outreach Center and opened our doors to the public.
The Result
The Scott Bieler Family Foundation Rural Outreach Center
Our new home, the Scott Bieler Family Foundation Rural Outreach Center, is all that we dreamed of and more.  It is home – as one young boy told us, "I think I could live here!"
From counseling offices with soothing natural light to playrooms designed to help children heal and from community spaces for gatherings and meetings to a welcoming front lobby, the Scott Bieler Family Foundation Rural Outreach Center is a place of hope and healing – and a place of community togetherness.
We are grateful for everyone who helped make this new space possible.
Next Steps
The next phase of construction is to build the Community Development Hub, an accessory building right next to the new building that will house warehouse space, a training classroom, and an additional office.  From here, we will be able to run additional programs and serve even more individuals and families.  Your continued support will make this next part of our vision a reality, and we are thrilled to have you along for this journey.
Foundations
Scott Bieler Family Foundation
Ralph C. Wilson, Jr. Foundation
KeyBank in Partnership with the First Niagara Foundation
The M&T Charitable Foundation
Peter & Elizabeth Tower Foundation
Pathways Christian Fellowship
Children's Guild Foundation
National Fuel Gas Company Foundation
John R. Oishei Foundation
James H. Cummings Foundation
Paul and Helen Ellis Charitable Trust
Margaret L. Wendt Foundation
Corporations & Organizations
Midwest Air Traffic Control Service, Inc.
Individuals
Estate of Donna Brott & Family
Paul Babbitt & Judith Van Nostrand
Christye Peterson & Peter Grogan